Boris Giltburg, laureate of the International Queen Elizabeth of Belgium Music Competition (2013). Valued throughout the world for his unique sensitivity and insight of interpretation. Recognized as the leading interpreter of Rachmaninoff's music.

Born in Moscow and educated in Tel Aviv, he has won many prizes at piano competitions, among which it was particularly significant to win the International Queen Elizabeth Competition in Brussels. Critics also appreciated his recording of Sergei Prokofiev's War Sonatas.

The program of his recital will be filled with works by Russian composers. In arrangements for the piano by Giltburg himself, String Quartet No. 3 in F major Op. 73 by Dmitri Shostakovich will sound. This work was created after the war in 1946, shortly after Symphony No. 9 – and exceptionally coldly received by the Soviet critics as a work not meeting ideological expectations, for commenting on the war experience in a trivial way. Perhaps because he did not consider his third quartet a formalist work, Shostakovich initially gave titles to the five program parts referring to wartime moods: "Serene unconsciousness of the future cataclysm", "Murmur of anxiety and expectations", "Liberated war forces", "Remembrance of the fallen", "The eternal question: Why? For what?". The Composer eventually gave up their publication, leaving only the pace definitions.

Piano Sonata No. 3 in A minor Op.28 by Sergei Prokofiev, just like his fourth one, was given the subtitle "From an old notebook". The compositions, completed in 1917, are the development of sketches written by the artist ten years earlier. In the short one-movement Sonata No. 3, however, the composer's very mature style and the truly symphonic sound of the piano are included, while the dramatic moments are mixed with lyricism and humor.

The series of thirteen preludes by Sergei Rachmaninoff were written in 1910. It was supposed to be a supplement to the 11 previously written preludes – the series of 10 Preludes, the Op. 23 and Prelude Op. 3 No. 2, to create a collection of 24 works in total, referring to the famous collections of Frédéric Chopin or Johann Sebastian Bach. Though maintained in the aesthetics of late Romanticism, these works attracted attention with their more and more modernist harmony and highest virtuosity.


Exhibition available during event:
Barwne konstelacje świata | wystawa zbiorowa
"Sztuka jest odtwarzaniem rzeczy, bądź konstruowaniem form, bądź wyrażaniem przeżyć – jeżeli wytwór tego odtwarzania, konstruowania, wyrażania jest zdolny zachwycać, bądź wzruszać, bądź wstrząsać".
Władysław Tatarkiewicz
DETAILS
Competition Laureates | Boris Giltburg
17-04-2019 19:00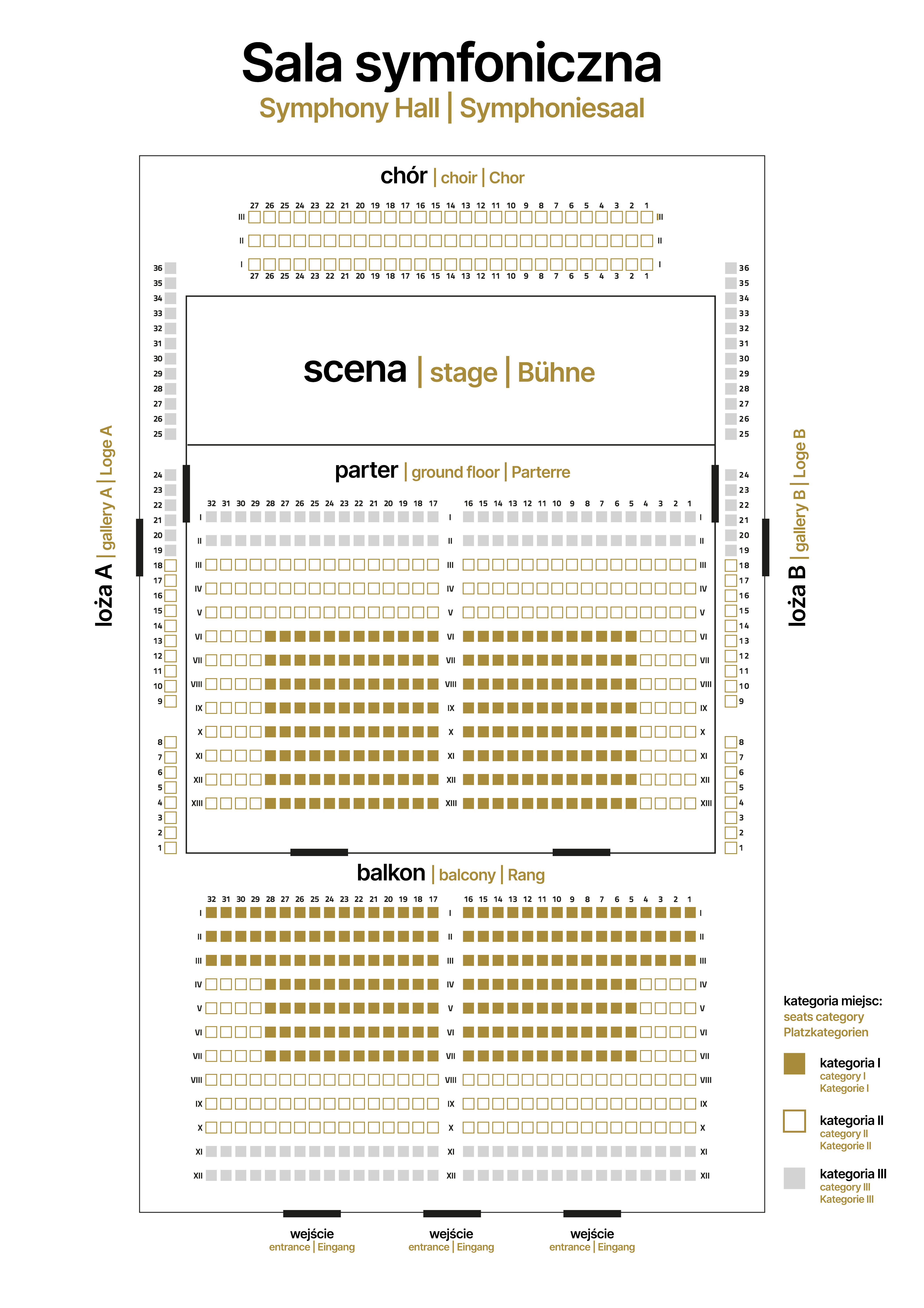 Symphony HallFilharmonia im. Mieczysława Karłowicza w Szczecinie
ul. Małopolska 48
70-515 Szczecin